SHIELD616's dedicated team works hard to take care of each agency and first responder that reaches out to us for help. Every decision we make is centered around how we can provide the best protective equipment to first responders in need. We have worked with over 300 agencies in 30 different states. We work together making sure we are fulfilling the core values and mission of SHIELD616.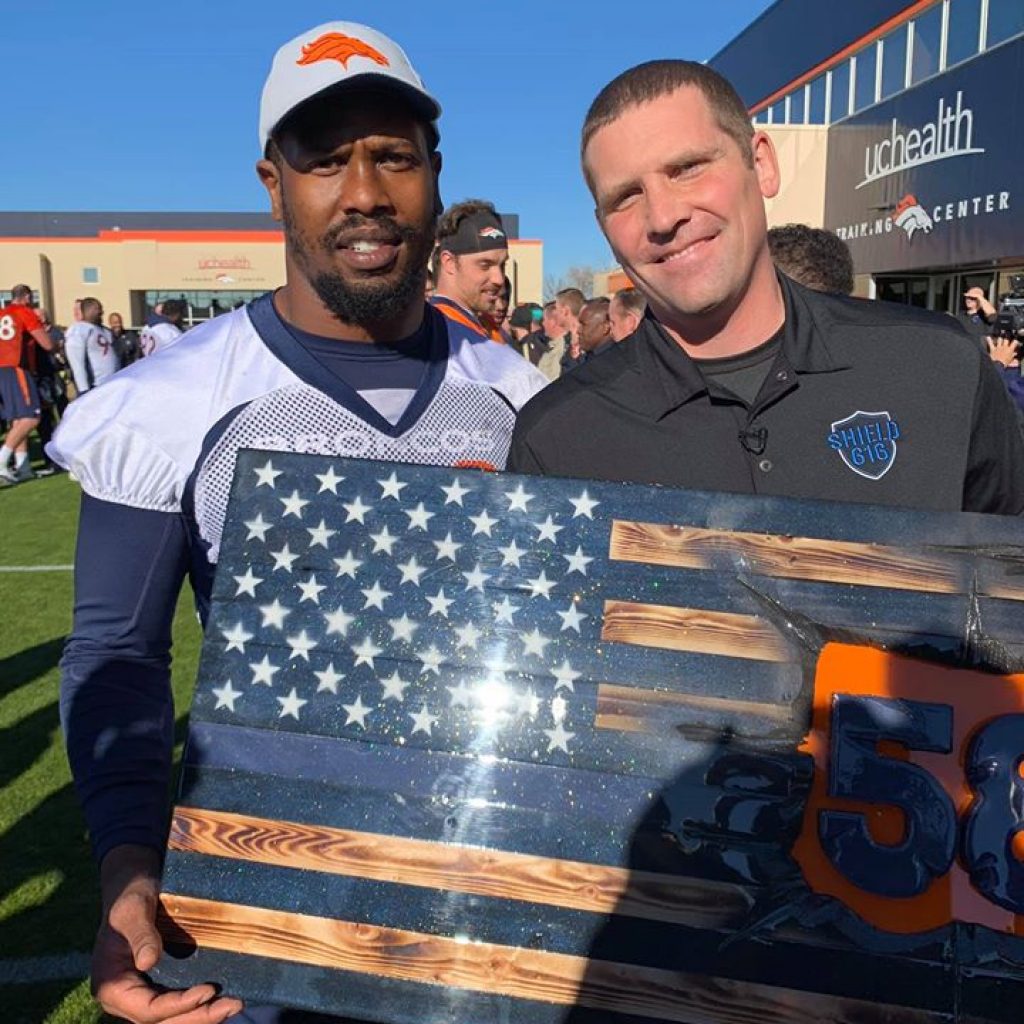 Jake- Founder & President of Shield616
Jake has been on a mission since 2015 to grow SHIELD616 into a nationwide resource for agencies and first responders in need of rifle-rated protection. His time as a police officer and SWAT team member gave him valuable experience and a unique perspective on what departments need, how to provide better protective equipment to officers and show them that they are loved and supported. 
Jake works closely with our Board of Directors and provides leadership to promote the fulfillment of SHIELD616's vision, mission, and strategic plan. He serves as the spokesperson for SHIELD616, building relationships with nonprofits, churches, businesses, community leaders, and donors. He works tirelessly to build relationships with donors who want to invest in their communities by donating to protect our first responders.
The work of SHIELD616 is very consuming but in his off time, he greatly enjoys sitting by the campfire, playing games with his wife and kids, woodworking, and enjoying the peace of quietly sitting outside drinking coffee.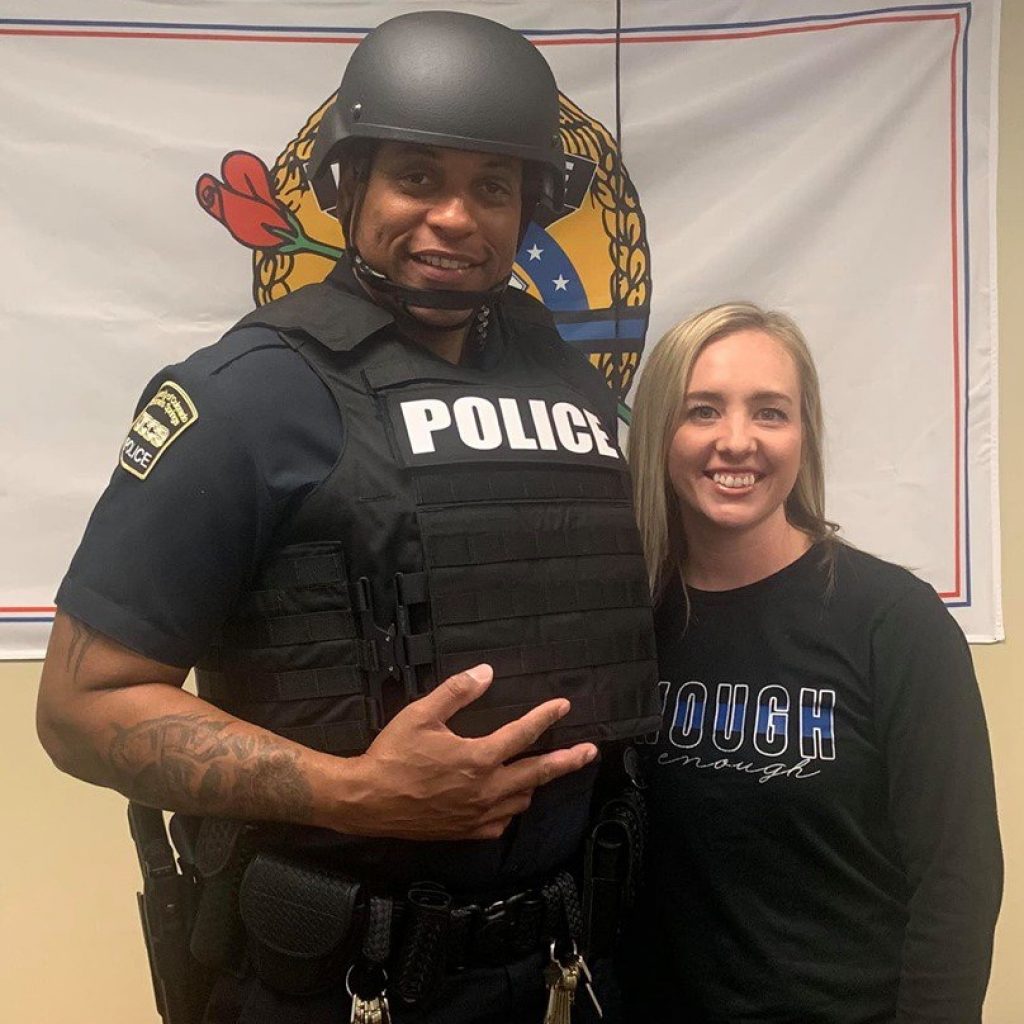 Ashley – Project Manager
Ashley is a former military police officer who loves establishing and nurturing relationships with agencies who need gear. Her highest priority is making sure each agency has the specific type of vest carrier that matches their needs. Her extensive knowledge about armor is critical to the success of SHIELD616.  Her favorite parts of the job are delivering the news to the agencies that they have reached their fundraising goals and placing those all-important purchase orders to get the armor manufactured! She manages the day-to-day operations, as well as overseeing all our events. Her expertise in event coordination and logistics helps our team create memorable fun events that connect communities with their first responders.  
Her most important job is being a mother to her children. When she isn't working, she can be found coaching youth sports in her community and volunteering. She is an early bird who works most efficiently when she's drinking coffee in one of her favorite collector mugs!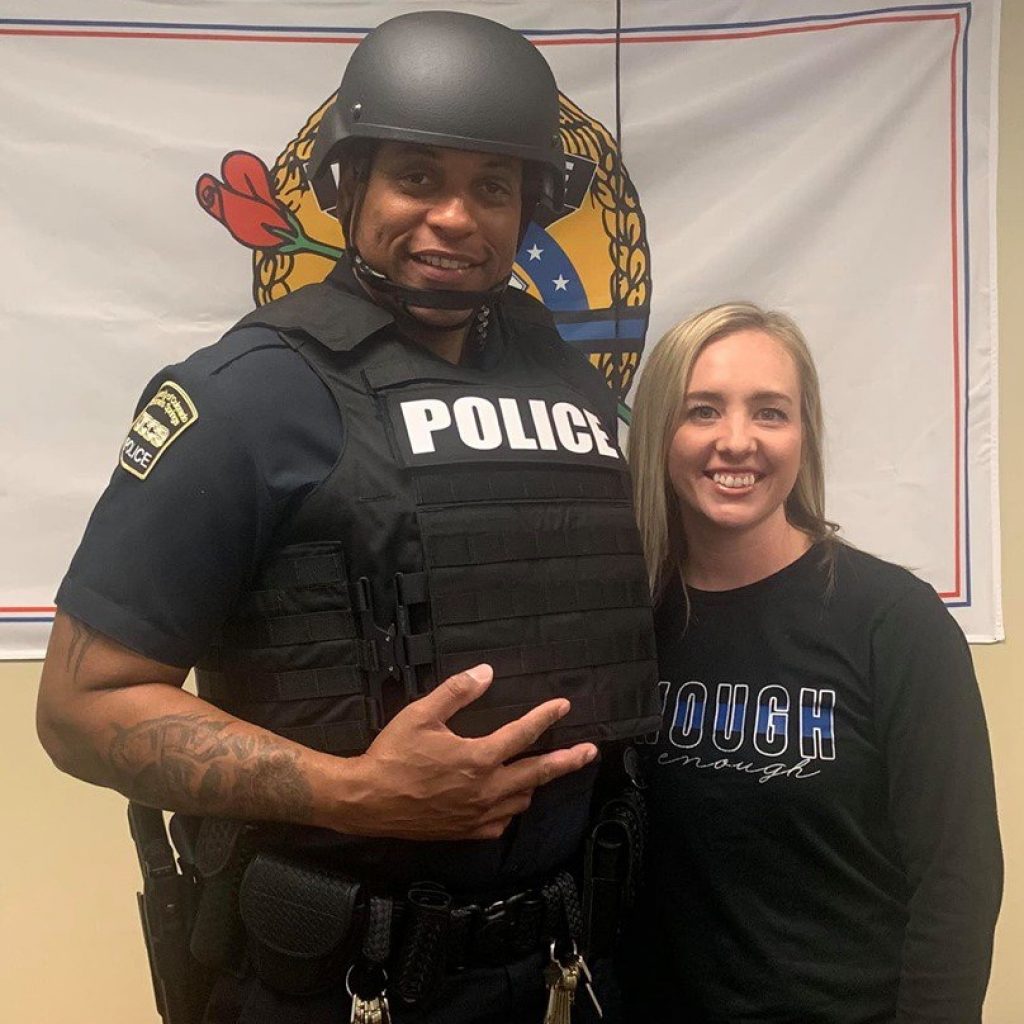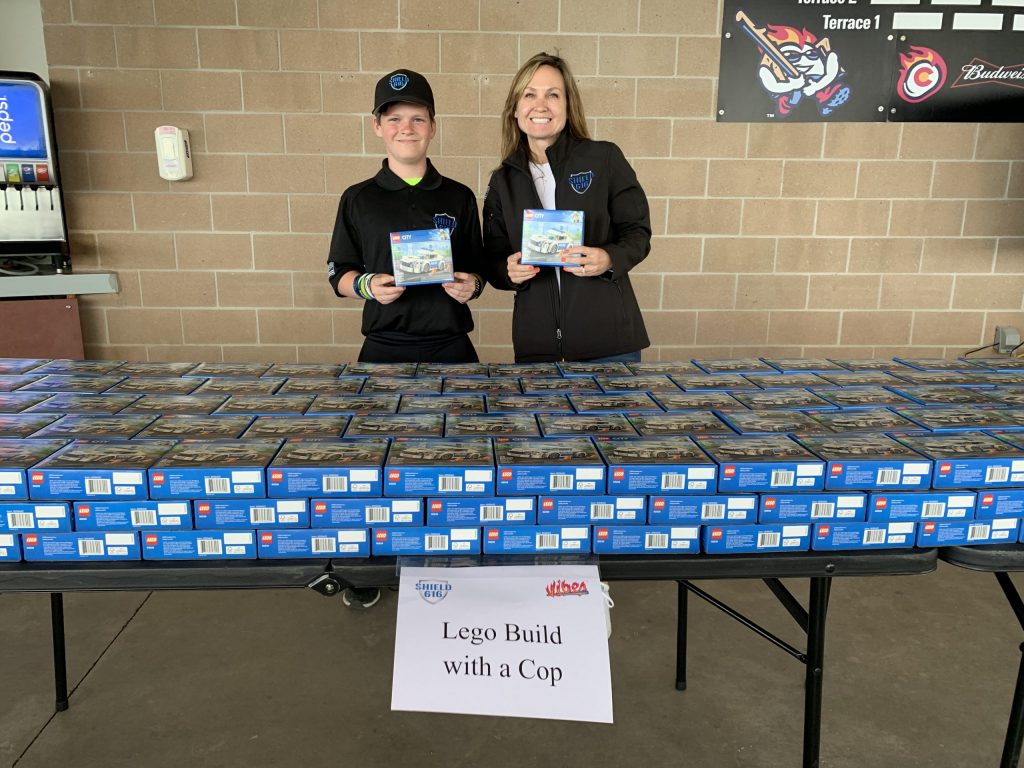 Michelle – Accounts Manager
Michelle is married to a former police officer who medically retired. As someone who has received "the call" no wife wants to get, she feels strongly about protecting and giving back to first responders. In 2020, she transitioned from donor management to working with our Blackbaud financial software. She manages all the daily financial details, budgeting, reporting and annual audit preparations for SHIELD616. Her attention to detail helps us with financial transparency for our donors and stakeholders. She is passionate about and excited to be part of our growth and the impact we are making in communities all over.
She shares her office with her husband and four children who help manage the workflow in between their various activities. She has three college age children and one who is about to be a senior in high school. Her favorite pastimes are reading and traveling to sunny warm places.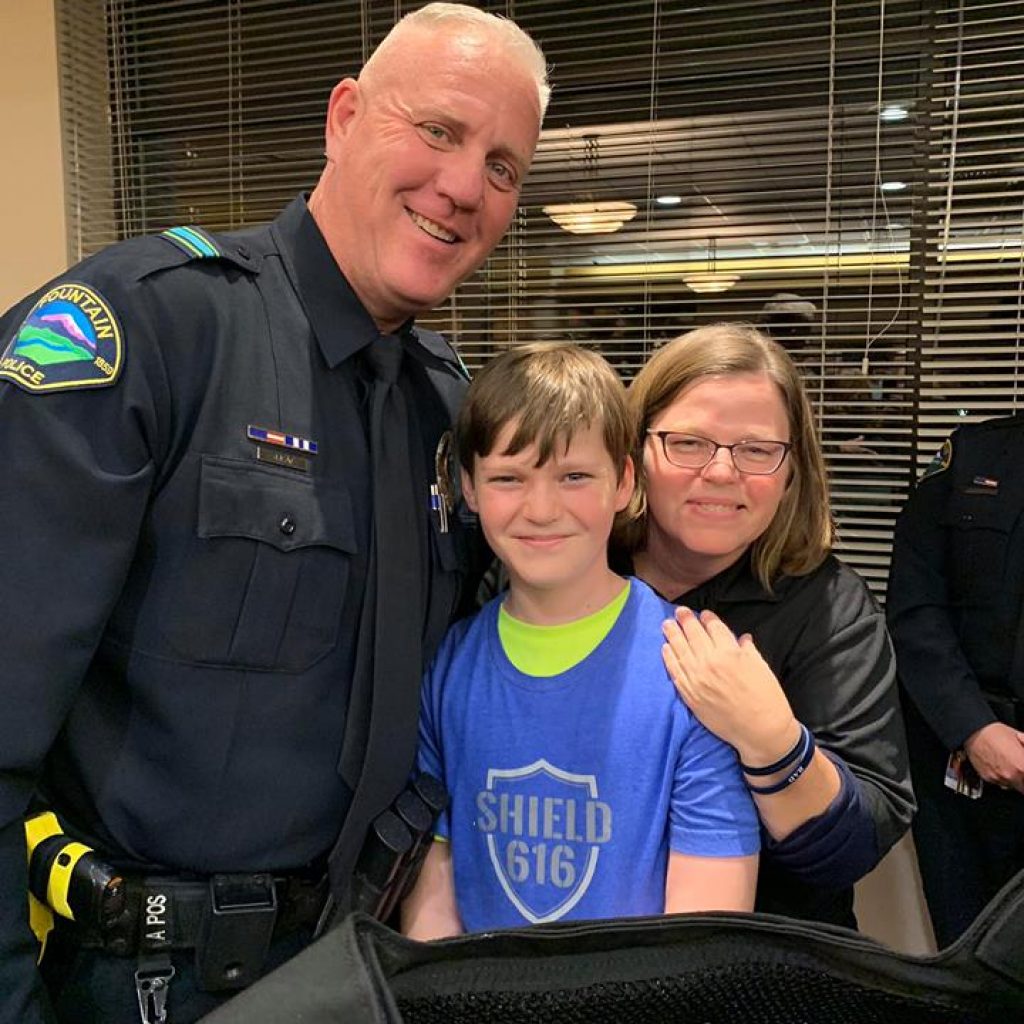 Marcy – Donor Relations Manager
Marcy got her start at SHIELD616 quite by accident. Her son got her started as a volunteer in 2018 where she discovered her love for the mission and passion taking care of first responders in need. She was later hired to work with donors and support teams to help strengthen the bonds between first responders and the communities they serve. Marcy is grateful for the opportunity to help improve the lives of first responders in need. Taking care of donors and community members who want to invest in our first responders is the most rewarding job she has ever had. In addition to working with donors, providing graphic design, digital content, and grant writing support, she loves chatting with our supporters about our current projects. Being able to show the donors how their money is impacting each recipient is what makes her the happiest. 
When she's not working on SHIELD616 projects, She can be found spending time with her family, visiting donkeys, or volunteering in other ways in our community. She loves listening to podcasts and books.